Rennes-le-Château is associated by many with Bérenger Saunière, the priest whose fabulous wealth left an indelible imprint on his village. However, beyond this, the quiet village has a long history that goes back to Roman times at least.

Today, there is much to be seen:
the Castle (foundations from 1002, present buildings are 17/18th century )

the church dedicated to Mary Magdalene, with a statue of the devil (called Asmodeus by some)

the Tour Magdala, the Museum with Villa Bethania and a beautiful garden.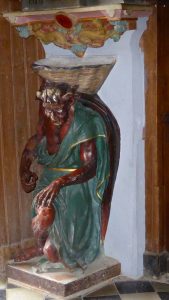 Rennes-le-Château is perched on a mountain-top. It offers magnificent views in all directions: over the Aude valley into the Corbière, across to the high Pyrenees and the Bugarach. Sunsets can be awesome!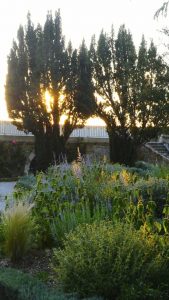 As you look south, you will find Les Labadous, nestled below the village and protected by giant trees.