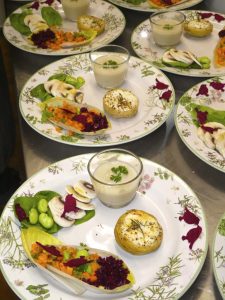 Central to our cuisine are savour and health, so we rely on fresh, local products. Whenever possible we get vegetables from our bio-farmer, you taste the difference. We serve poultry from our neighbours who raise happy chickens in the fields and provide us with farm-fresh eggs. Fresh fish and delicious meat dishes are prepared for the non-vegetarians.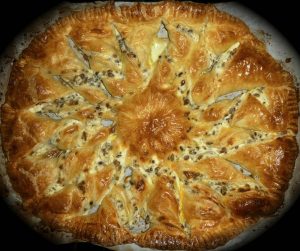 At the table, pleasing the eye is as important as spoiling the palate. Our chef takes pride in creating lovely buffets and French country style dishes that please all of your senses.
Breakfast is buffet style. It includes croissants and bread fresh from the local bakery, cereals, yogurt and fresh fruit, eggs and cheese, coffee and tea.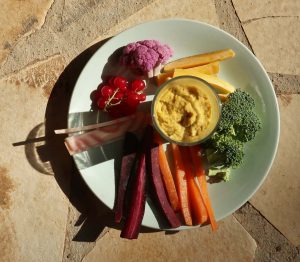 Lunch is typically buffet style, concentrating on a variety of salads, with herbs fresh from the garden, excellent local cheese and/or patés and cold cuts.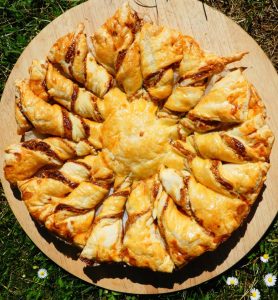 Dinner can be 2 or 3 courses, either served at the table or buffet style, depending on group size and preference. Our region is renowned for excellent wines, so we offer a local selection.