Many famous castles, set in splendid scenery, are testimony to the long and rich history of the Cathar region. Cultural remains of the Medieval period prevail, but some go back to Biblical times. Rennes-le-Château is situated in the heart of the Pays Cathare, with historic roots extending well over 2000 years.
The reliability of reports from such a remote past is difficult to assess, leaving ample space for legends to prevail. The most viral legends involving Rennes-le-Château, however, are less than 50 years old. Controversies and questions abound: What is historically sound or at least possible? What is based on stories that critics reject as unlikely or outright bogus? In any case, legends surrounding Rennes keep inspiring writers – and readers:
Based largely on Pierre Plantard (de Saint-Clair), Gérard de Sède published "L'Or de Rennes" in 1967, initiating a wave that many have been riding since.
"The Holy Blood and the Holy Grail"  by Michael Baigent, Richard Leigh & Henry Lincoln became a bestseller in 1982.
Even though Gérard de Sède in 1988 corrected some of the exaggerated claims about Rennes-le-Château, unlikely stories keep appearing… Some have great success, for instance
"The Woman with the Alabaster Jar

"

 by Margret Starbird

in 1993

, and
"The Da Vinci Code" by Dan Brown in 2003.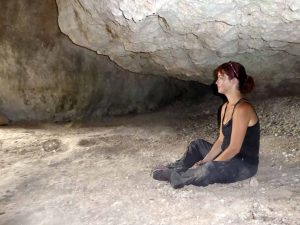 But whether Mary Magdalene really did spend part of her life in this area – possibly even with Jesus Christ, as some believe – or whether historians are right to dismiss such speculations: It is a fact that many visitors find spiritual strength in this area. And our guests often seek out Centre Les Labadous for the calm, healing energy they experience here, in local caves and several nearby places of power.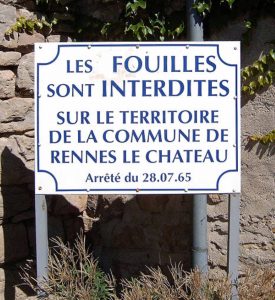 Another fact is undisputed: Rennes-le-Château was home to Abbé Saunière, the notorious priest, whose riches remain of controversial. His own carnets show that he made money trafficking in masses, but there is a persistent claim that he discovered a treasure in 1891/92.  Since some people are convinced that more riches are hidden in the vicinity, the village has disallowed all digging – just to keep treasure hunters at bay.