Restaurants in our vicinity are mostly open April–November, a few of them are within 30 minutes walk (Rennes-le-Château). Neighbouring towns offering more variety include Couiza, Rennes-les-Bains, Quillan and Limoux.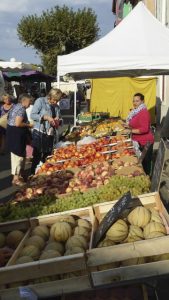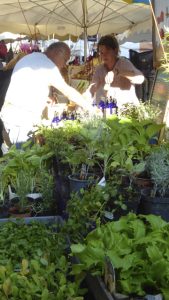 The colourful market at Espéraza, a neighbouring village, is a weekend must of French flavour!
Sunday mornings everyone goes there to buy local products, meet friends, see and be seen, enjoy croissants and coffee, a beer or Pastis…
Supermarkets and a good bakery are less than 10 km from Les Labadous.
Without a car, however, shopping for food will be a lengthy excursion in itself.