To ensure the safety of our guests and staff, Centre Les Labadous has taken specific measures on the basis of the rules and recommendations set up by the French Health Authorities regarding Covid-19.
Our set of guidelines defines the mutual responsibilities including
• rules of social distancing during meals and all activities in common rooms
• additional cleaning measures to ensure high standards of hygiene
• extra ventilation of rooms, organisational simplifications, etc.
For these measures to be effective, responsible cooperation from all is required. In working together responsibly, the safety and comfort of everyone are assured.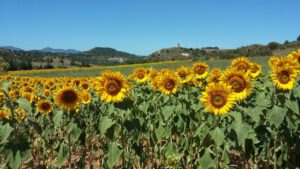 Enjoy the harmony and inner peace at Les Labadous!